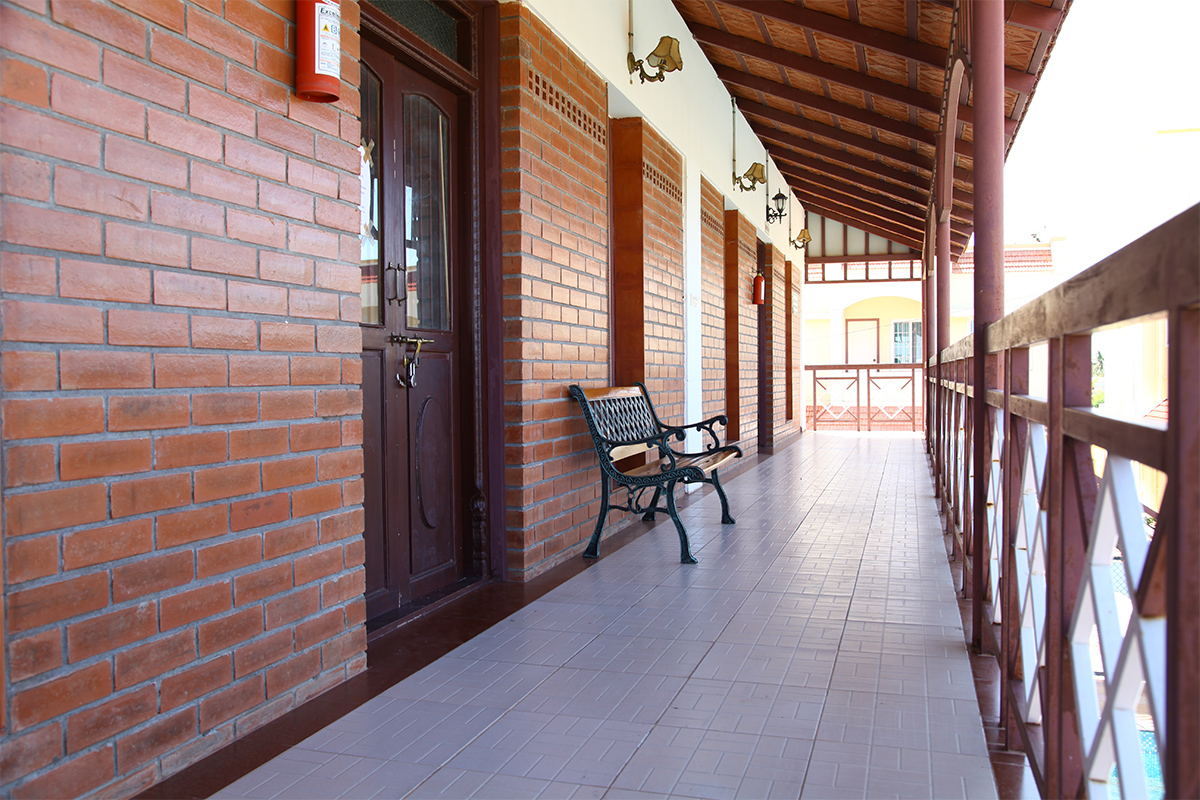 Rohini Gateway
Your Dream Home comes true at Rohini Housing
About Rohini Housing
The Brand:
Rohini is an iconic brand in housing development at Trichy and the prestigious award winning property developer for being committed to Highest Quality Standards. Rohini has developed over 1.6 million sq. ft. spread into 62 residential projects in prime locations of Trichy and Chennai. There are over 1692 customers who stand testimony to the quality projects promoted by Rohini.
Management:
The group was founded in the last century by Er. M. V. Maruthachalam, a technocrat of the construction industry who was around the world gaining expertise through projects of superior nature. He was the pioneer to present the concept of flats / apartments in Trichy.
His successor Er. M. Anand, a thoroughly qualified professional catapulted the corporate to a greater prominence through his natural skills in engineering, business administration and finance.
Distinction:
The unified goal of Rohini is CONSUMER DELIGHT. Exceptional importance is shown on quality in every conceivable aspect. The projects developed by Rohini are suitable to all segments of people with varied budget range. Rohini ensures clear documents, transparent transactions and worthy products and services at all times. It goes without saying that we never deviate from the approved plan.
Ethos:
Adeptness: The Mother of all skills for modern businesses is COMPETITIVENESS. Only Consistent and innovative ideas with focus on consumer aspirations can help us rise above the rest and stay atop. Embracing the technology in real time pace, creating of lasting structures supported by space efficient designs and continued industrial learning keep Rohini progress forward.
Customer-first approach: From a slight signal to a strong remark anything that pops out of our consumers is of primary importance to us in understanding their intent. This is exactly why we at Rohini are steadfast in predicting the needs and preferences of our customers and serving them better.
Superior Standards: In most cases the end parameter for making a decision goes with the quality of product and service. At Rohini, we ensure that all properties we create go either at par or above the expected standards in terms of design, longevity and purpose. in proportion to the money spent by the customers. In fact we have made it a permanent agenda to add absolute value in proportion to the money spent by customers.
Ecologically Responsible practices: The interdependence of living organisms is the key factor of a healthy environment. To keep this intact arrangement of nature, Rohini, to the best of scope possible is determined to employ construction process and material that adds up to the healthy state of planet EARTH.
Widening business operations:
As part of the management's consistent and sustained growth policy, the brand ROHINI has established ROHINI APART HOTEL at the very heart of Trichy in Salai Road. This is a class apart destination with a stunning interior clubbed with modern facilities. This is yet another customer centric venture to extend a pleasant and unique experience while staying in Rohini Apart Hotel. Visit rohiniaparthotel.com to know more.
Membership:
CREDAI Tiruchirapalli, Builders Association of India, The Institution of engineers (INDIA)